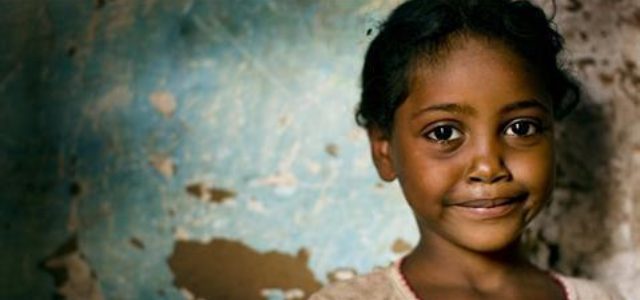 Female Genital Mutilation
Not so long ago, I came across a post on Instagram that talked about infibulation in women. While I did appreciate the fact that it tried to spread awareness about Female Genital Mutilation (FGM), I felt that it did not deliver some of the key features that make FGM the horrendous practice it is.
To those unfamiliar with Female Genital Mutilation/Cutting (FGM/C), here is a simple definition- FGM refers to the cultural practice (or the ritual) of making any sort of unnecessary disfiguration to a woman's genitalia. It ranges from anywhere between nicking the clitoral hood to its complete removal and sealing of the vulva, and is often wrongly used as a synonym for female circumcision. Similarly, the definition that the UNFPA or WHO often use is- "Female genital mutilation (FGM) is a practice that involves altering or injuring the female genitalia for non-medical reasons, and it is internationally recognized as a human rights violation."
It has been categorized into four types depending upon the severity of the mutilation inflicted and the availability of data. Type 1 referrers to the partial or total removal of the clitoris, type 2 is the complete or partial removal of the inner labia, with or without removal of the clitoral glans and outer labia, type 3 is infibulation, where the external genitalia is removed and the wound is sewn shut, and type 4 includes the other harmful procedures done to the female genitalia for non-medical purposes such as pricking, piercing, scraping, nicking etc.
FGM is more often than not performed with non-sanitized, crude, rudimentary objects (such as blades, penknives, thorns, shards of glass) without anaesthesia and in unhygienic conditions, which inevitably leads to infection. This mutilation is often inflicted on adolescent girls but cases of it happening to children (Somalia) and new-borns (Yemen) are not uncommon.
Demographically, most of the countries where FGM is practiced are in the continent of Africa and Asia. Somalia, in Africa, is ranked the highest in the proportion of women that have experienced FGM at 98% while Guinea closely follows it at 97%. Surveys show that less than a third of the women in these countries want the practice to end and see it as a tradition that they must pass on to the next generation. In Asia, this practice is observed in the predominantly Islamic countries like Indonesia and Malaysia or within a certain few communities like in the case of the Kurdish community in Iran or the Dawoodi Bohra community in India. Unsurprisingly, FGM is now practiced in the Europe, North America and Oceania within the practicing communities that have immigrated there through the decades.
With respect to religion, an alarmingly vast majority of the FGM cases are seen in the Islamic/Muslim communities while a few cases can be traced to the Christian sects in Kenya, Egypt, etc. and the Beta Israel Jews in Ethiopia.
FGM has no known benefits, medical or otherwise, and is, needless to say, a painful process. Cases where girls die due to the infection or are stitched so tight that a medical professional is often required to undo the stitches are not uncommon. Unhygienic, inhuman methods of healing are used such as tying the girls' legs together for days at a time. The immediate complications that ensue like anaemia, pain, swelling, fatal bleeding, urine retention, urinary infection, etc. are no surprise and long term complications such as formation of cysts, scars, the growth of the nerve tissue or pain during intercourse or child birth are expected. Emergency C-sections are often resorted to when dealing with women who have been infibulated as childbirth becomes extremely excruciating because of their mutilation.
Now, the real question is why is this in practice at all? Some women see this as a rite of passage, where a girl enters adulthood and maturity, while others see it as a tradition passed on from mother to child for generations and think of this as a bond that binds them together. However, despite the sentiment, almost all of it is done in the name of religion and is thus spread far and wide.
From a tender age, these girls are brainwashed into thinking that FGM is a sign of beauty and feminine innocence (as seen in the case of breast ironing), that they are chaste and desirable, so much so that this is often referred to as beautification in certain places. The belief is so ingrained into the society that one who is not a victim of FGM is often looked down on and pressurized into getting them mutilated before they get married.
While religion plays its own significant part in the form of blind faith, the essence of this practice lies in the patriarchal belief that a man's sexual needs supersede a woman's and the notion that a woman must forsake her sexual freedom in order to appease her husband. It is seen as the initiation of the marital ceremony where a man claims the girl for himself, marking her as his property, an object whose sole purpose is to obey him sexually. Eons of traditions and patriarchy have etched themselves into the minds of people and do nothing short of fuel the continuation of this practice.
An estimated 30 million women are going to be victims of the gruesome practice this decade, and the COVID-19 pandemic is only increasing the number of cases. Educating people about this and why it must be stopped is a very essential step in bringing down this heinous practice. Studies have shown that majority of the men who are against this practice are those with formal education and choose not to continue it in their households.
While criminalizing this practice is step one, religious fatwas that are pro FGM must not be overlooked. The blind faith in someone who claims to be an interpreter of the holy book should not have control over a person's actions, especially those that will forever alter the lives of people for generations to come. This practice will cease to exist only when women are seen as more than just objects that need to be owned, they must be recognized as individuals who have desires and thoughts of their own. Unfortunately, the environment in which this practice takes place is very different from the ones most of us grew up in. The concept of honour and dignity is a very sensitive subject that is closely entwined with the sexuality of women. The honour of belonging to a clan or tribe is easily tainted with something as reasonable as refusing to marry a cousin. Predominately patriarchal in nature, these communities maintain and protect their 'honour' by suppressing women; so much so that any sign of refusing to obey the social/societal norms has dire consequences such as being ostracized or even killed. This fear is another factor that allows the practice to exist as it is without much of a question.
Education, awareness and criminalizing this practice are but a few steps the governmental authorities have taken in the right direction when it comes to FGM. But as individuals, people must do their part and realize that blind faith, in traditions or in religion, does more harm than good and must evolve into human beings capable of distinguishing between what is right and what is not, on their own.