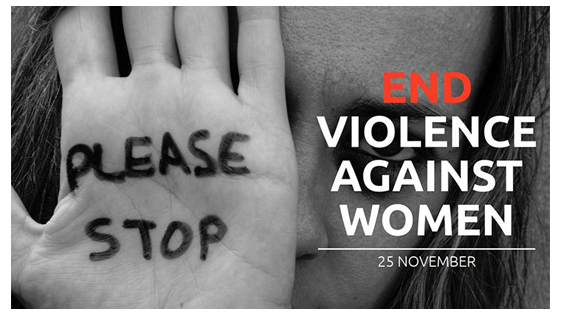 WILL THE VIOLATION OF WOMEN'S RIGHTS EVER COME TO AN END?
This article aims to focus on women's rights across the world and the various forms ofdiscrimination that women have to go through from an early age. This article throws light onhow women's rights are human rights and closely studies the relationship between humanrights and violence against women.
According to the World Health Organization's 2004 report, "if violence against women were a disease, we would declare it as an epidemic." The Centre for Gender Equity describes violence against women as "the most pervasive yet least recognized human rights abuse in the world."[1] Extensive research by WHO has told us that the most prevalent form of violence is sexual violence as well as violence against intimate partners. Across the world, almost 30% of women who have been in an intimate relationship have experienced either physical violence or sexual violence or both by their intimate partner[2]. Women are slapped, beaten with sticks, belts and whips. They are also punched, pushed, burned and sometimes even killed. United Nations Security Council has recognized systematic rape and sexual slavery as a tool for the "satisfaction" and "comfort" of men[3]. Rape against women is used as a weapon of war in countries like Iraq, Syria, Afghanistan, etc, where Wartime Sexual Violence is used as a tactic to cause psychological trauma as well as a humiliation to the enemy. In India, rape is the 4th most common crime. According to Nation Crime Records Bureau, 33,356 rape cases were reported in 2018, out of which 31, 320 (around 93.9%) claimed to have known the person from before, In A.P. v. Ganula Satya Murthy [4], the Supreme Court of India held that it is an irony that people all across the world are celebrating women's rights while giving little or no attention to their honor. It further held that cases regarding sexual violence should be dealt with the utmost sensitivity. The offence of rape and other such sexual violence comes under the most heinous of crimes. Bodily integrity is the basic human right of a person. The risk factors for the victims of sexual violence as well as intimate partners has horrifc effects on the victims such as personality disorders, violence within the family, marital dissatisfaction, poor intellect and community norms that regard men as a greater and better gender than females. Not only that, but there are also severe health consequences as well, such as, greater chances of committing homicide or suicide, 42% of women who have reported violence by an intimate partner have experienced brutal injuries[5], there is greater exposure to Sexually Transmitted Diseases like HIV/AIDS, unintended pregnancies, reproductive problems and mental health issues like PTSD, depression, suicidal thoughts, self-harm, anxiety and unhealthy lifestyle.

Violence in all forms has a very hazardous impact on society as a whole. Women may face difficulty in focusing on work, inability to participate in regular activities and may even isolate themselves. Often such violent crimes are triggered by beliefs of men being superior to women and that women are nothing but possession of men, belief that women should be economically dependent on men, communication problems to an extent where violence appears to be the only option. To achieve a prominent change in the statistics of violence against women, it is necessary to frame policies and enforce legislation that promotes gender equality, eliminates discrimination against women in marriages, divorce and custody laws, improving women's access to paid employment, healthcare and education, advocating that women's right to bodily integrity is a basic human right and any such violence which violates this right is unacceptable and unjust. Policies framed should prevent the recurrence of violence against women and children who are experiencing violence and provide referrals and support to them.

In conclusion, elimination of all forms of gender-based discrimination and attaining equality are the top-most values of the United Nations. Across the world, women have to face violation of their Fundamental Rights and are seen as objects meant to satisfy and serve their counterparts. For decades people have fought to achieve equality between the genders and even though a lot of progress has been made, there are still major steps that have to be taken to ensure an egalitarian society where women are considered equally capable and as much as a human as men are.
---
[4]State of Andhra Pradesh v. Gangula Satya Murthy, J.T. 1996(10) SC 550
[5]https://d3c33hcgiwev3.cloudfront.net/_245b379e0bf9cf71bb7e7ef889af5d7d_5.1_WHO_Violence-against-women_Intimate-partner-and-sexual-violence-against-women-_updated-2016_.pdf?Expires=1595376000&Signature=Lc9CCdEEG9hBZNnKksFp6y13VEl3st-GknEoQ4q5qyACJ-QPvUSbrLr~PW1xflmNMxTq95pPZD-a6kqyqKhh0u5npAS2L5EulmOdYFvIohNsuVg~EMNa5EBGAzt29oRMql-Qn7jIbgbaEj~o7GXe9AeXVqWBTGyUDANMyy8qMYE_&Key-Pair-Id=APKAJLTNE6QMUY6HBC5A
.anchor-link{ color: blue !important; } #_ftn1:target > p > span, #_ftn2:target > p > span, #_ftn3:target > p > span, #_ftn4:target > p > span, #_ftn5:target > p > span, #_ftn6:target > p > span, #_ftn7:target > p > span, #_ftn8:target > p > span, #_ftn9:target > p > span, #_ftn10:target > p > span, #_ftn11:target > p > span {display:block; background-color: #cfe1ff; }
---

Submitted by
Areena Kauser,
2nd Year