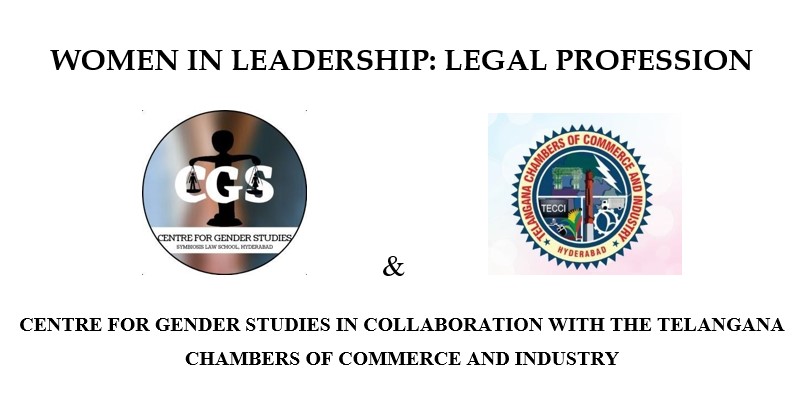 WOMEN IN LEADERSHIP: LEGAL PROFESSION
Leadership is hard to define and good leadership is even harder, it doesn't matter if the leader in question is a man or a woman. In our society there is a preconceived notion where the term leadership has masculine attributes. This particular stance has to change and be challenged in order to create a path for women where they march forward with the rights they have and execute them with dignity while pursuing their ambitions with passion in order to create a better world for the coming generations.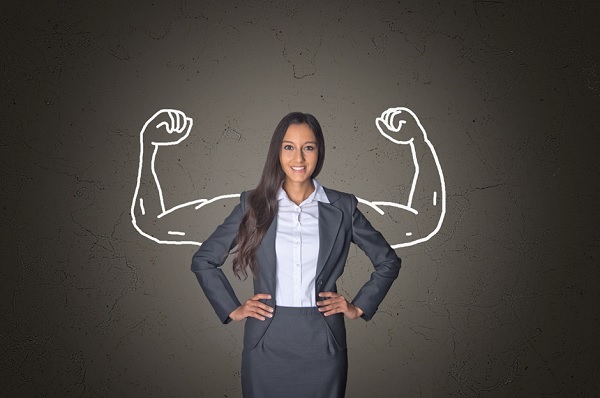 The event dealt with understanding the attributive characteristics of gender equality in the context of leadership and it is beneficial for the budding legal audiences who can now familiarize themselves with the legal horizons of the profession coupled with dignified careers. The session also intends to give an overview on the professional and competitive world awaiting us.
On the occasion of International Women's Day, Centre for Gender Studies, Symbiosis Law School Hyderabad, in collaboration with Telangana Chambers of Commerce and Industry, conducted a webinar and panel discussion themed "Women in Leadership: Legal Profession" on March 8th 2021 from 5pm to 7pm. The speakers for the panel discussion were Hon'ble Justice Nadira Patherya (Retd.), Nuzhat Parveen Khan, Debolina Saha and Adv. Aparna Bhat. Advocate Aparna Bhat unfortunately could not join the meeting.
The session commenced at 5:10 PM with Dr. Sarfaraz Ahmed Khan inaugurating the session, which was then followed by a welcome address by Venkateshluru Maheshwarum, President of Telangana Chambers of Commerce and Industry. The cell members of Centre for Gender Studies, Varda Prasad, Sanjana Srivastava, Supraja Metlapalli, Ashi Pahariya and Smriti Rao gave their opinion on judicial, academician, statistical and societal perspectives of the topic and thereby gave an idea about the status of women in India.
The first speaker on the panel, Hon'ble Justice Nadira Patherya (Retd.) addressed the issues faced by women decades ago by citing the challenging experiences Cornelia Sorabji had to deal with such as the restrictions imposed on women which kept them from becoming barristers. Justice Patherya went on to incorporate her personal experiences into the segment and conveyed the importance of article 14 of Indian Constitution by giving examples of instances where women judges were questioned and looked down on, solely based on their gender. The segment ended on an inspirational note and laid emphasis on how to be a leader, one must time to nurture his/her/their skills.
Mrs. Nuzhat Parveen Khan then continued the session by speaking about the gender ratio in legal education and how it has changed over the course of time. She spoke about its importance and how it helps everyone develop leadership skills that invariably aid them in tackling other similar challenges. She then concluded by talking about women's efficiency in shouldering responsibilities and decision making, as well as the concept of undermining women by calling them emotional, which from a communicative perspective in her experience acts as an important leadership element.
Mrs. Debolina Saha then gave an insightful personal experience filled with values and thoughts that benefited her audience. She emphasized the need to seize opportunities and not underestimate one-self while taking hold of them. She listed the various qualities that women possess which makes them more suitable to pursue higher legal responsibilities. She also advised women against being a perfectionist as a person as it can have a negative impact on their work.
The session, a successful initiative, concluded with a vote of thanks delivered by the Faculty-in Charge of Centre for Gender Studies- Dr. Priyanka Mohod.
The panel discussion was very inspiring for the attendees of the session as they were made aware about the current unfair situations women deal with regularly and comprehend the challenges faced by them in different legal professions. The session taught the value of opportunities, powerful impact of our choices in our life, qualities and signature qualities of a good leader. The session managed to help students realise their capabilities and inculcate a sense of self belief while moving ahead with confidence as leaders of tomorrow.
Thanks to Ms. Gauri Desai of Batch 2019-24 of Centre for Gender Studies and the entire team for the Report on International Women's Day
Disclaimer: Any views presented during the panel discussion are the personal opinions of the guests and individual and does not represent the opinion of the institution.