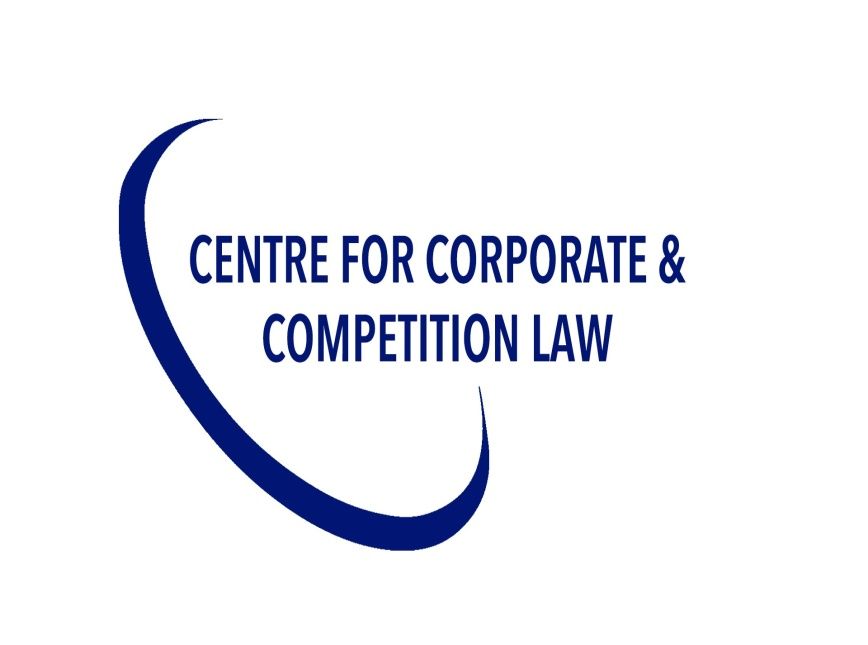 EVENTS OF CCCL
The Centre for Corporate and Competition Law, as a four-year-old center, has always ensured its objectives to provide for the students of SLS-H a forum for a healthy and robust discussion on Corporate and Competition Laws. To further this agenda, the Centre organized two webinars, attracting over 800 participants.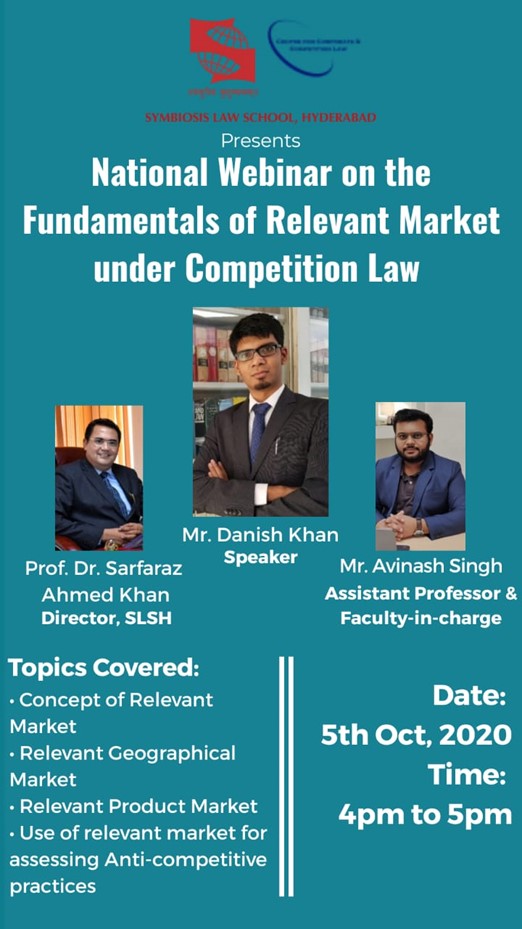 The first event of the academic year was the webinar on 'Fundamentals Of Relevant Market Under Competition Law' in October 2020, and we were honored to have Mr. Danish Khan, Principal Associate at Dua Associates as the guest speaker. The event focused on the fundamentals of relevant markets under competition law and its determining factors. It turned out to be a thoroughly enjoyable event with many interactions and one-on-one conversations among students themselves and the resource person.
Soon after, in November, the Centre was privileged to collaborate with the Competition Commission of India, wherein Dr. K.D. Singh, the Joint Secretary of Law at CCI, was the speaker for a webinar on 'Cartels In India And Response Of CCI Towards It'.
With such an eminent personality addressing the students of various colleges, it was a real power booster for the participants. The topic gave the students a perfect opportunity to have a one-on-one with sir, and the other participants, wherein many doubts on procedure and legislation was cleared.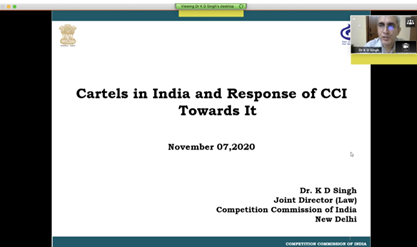 This academic year, the Centre decided to take it up a notch and successfully conducted a webinar on 27th August 2021, with Mr. Dhanendra Kumar, the first Chairman of CCI and former Executive Director at World Bank. The topic of the webinar was 'Abuse Of Dominance In Competition Law'. The guest speaker began by highlighting the importance of the preamble, which was crucial to understanding the competition law. Competition leads to economic growth, provides employment and in turn develops the country. Hence, Competition Law is one of the most sought after fields amongst the next generation of lawyers. Indian competition law comprises three pillars, and each pillar carries its importance in a unique yet efficient manner. It aims to promote fair competition in the market, protect the interests of the consumers, and ensure freedom of trade. We were honored to have such a distinguished personality disseminate its importance to our varied list of participants, including advocates, banking professionals, and students from all over India.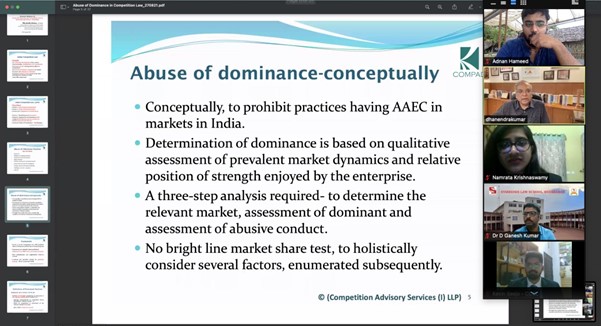 Over the past two years, the Centre has forged relationships with influential organizations such as the CCI and SEBI, various law firms and eminent personalities from the field. This has helped us conduct quality events catering to an array of participants, including professionals and students. This academic year too, the Centre aims to utilize the 50+ resource persons we have established connections with to conduct quality events to the 2500+ previous participants and the many more new students from our institute.