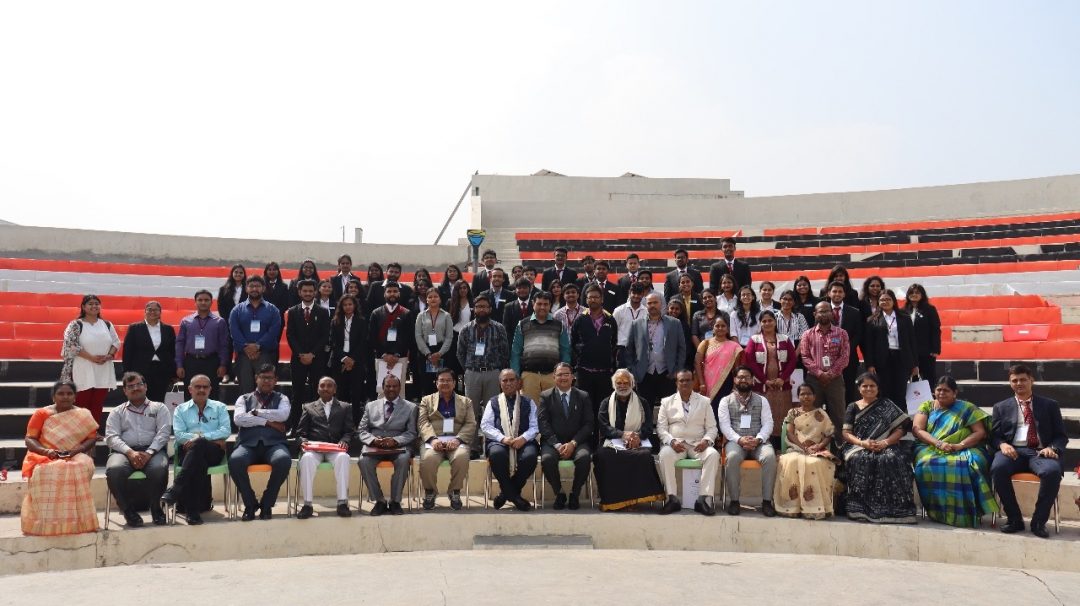 Thoughts of Prof. Ganesh Kumar on Symbiosis Law School, Hyderabad
This institution has taught me a great deal of things. It was only after I came to Symbiosis Law School, Hyderabad that I became aware of research and publication. I became well acquainted with journals and big names such as Scopus and Thomson Reuters. The brand associated with the Symbiosis University also helped me grow as it is one of the oldest institutions in private education that is functioning immaculately till date and is on par with most of the national institutions.
The first article that I had published was from here. When I began to work here, I spoke to one of the publishers who urged me to contribute an article to their journal. It ended up getting published in the year 2016. The journal was one of the Supreme Court's and happened to be recognised by the University Grants Commission. The article was a case analysis of Section 375 read along with Section 494 of the Indian Penal Code which dealth with bigamous marriages. It involved many sections within it such as Sections 415-420 of the Indian Penal Code and how it can be categorized under rape. After being in contact with the publisher who published the article, I have authored nearly six other articles in the same journal.
Here, I learnt what the true essence of collaboration is. I became aware of it while I was authoring an article soon after I joined. One of my articles was written in collaboration with a student, and to his credit, he showed tremendous enthusiasm in co-authoring an article with me. We decided to use the portfolio and brand name that came with Symbiosis as an institute and soon after the student flew to Delhi to present the paper. I helped come up with the theme for the article and helped him edit it once it was done.
One thing I realised after coming here was that most publishers sought after quality content. They choose quality over quantity. Although most of us are aware of this, we are often not capable of coming up with such content or unable to see what our paper is lacking. Before I came to Symbiosis, my sole aim was to get my writings published. The institution made me realise where and in what I lacked and I have since become a better author. Published articles need to have quality and I soon began writing content worthy of being published. After all, it was clear to me that quality trumps quantity.
One thing I was made aware of was that Symbiosis was against paid publications. It does not encourage paid publications unless the publisher himself mentions that the charges that an author is required to pay are used to maintain the records as often seen in online publication. This has deterred me from paying for my publications.
I have noticed the importance the institution gives to ethics and morals in the legal world and that has helped me in the long run. In fact it is one of the subjects I teach here. Ethics and morality are an integral part of law and to overlook that would be a folly. To publish an article is a prestige in a career such as law and one must show how worthy their writing skills are, and that something that the school helps you with.
Symbiosis has helped me grow professionally and I can clearly see that the students it harbours inculcate it in their professional lives as well.