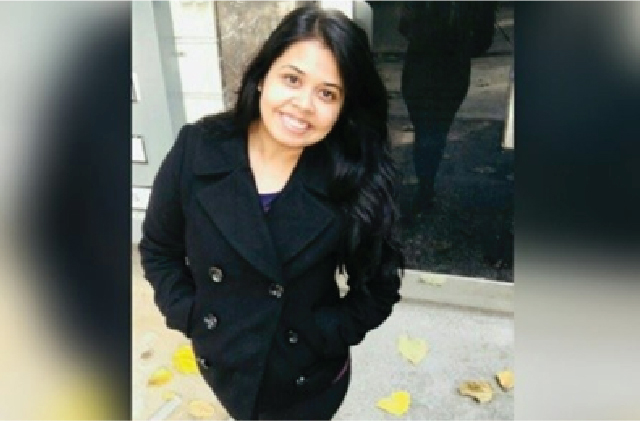 AN INTERVIEW WITH MS. RUKMA LAVANIA OF SLSH
This blog post is an interview with one of the most hardworking and sincere faculties of Symbiosis Law School, Hyderabad. Through this interview, Ms. Rukma shares with us her thoughts and beliefs regarding her students at SLSH, what are her future hopes from the same and how has her time been at SLSH. Being the faculty in-charge of the Blogger's Club, she also has a message to deliver to all the members of the club.
Please introduce yourself to all the readers of our blog.
I am Rukma Lavania and I am a Faculty of Law at Symbiosis Law School, Hyderabad. I am currently teaching Forensic Science to 4th-year students. Last semester, I taught Legal Research Writing to first-year students. I have been a visiting faculty at the college for the past 8 months.
How has your experience at SLSH been so far?
This is the first time that I have taken a teaching job and to be honest, my experience so far has been good. Of course, just like any other faculty, I have to face challenges too. There are times when students just don't feel like sitting quietly at 2 PM and listen to a lecture on how to make your research paper more presentable and comprehensive. In such times, it gets difficult to not only ensure that there is discipline in the class but also to ensure that whatever has been taught, has been well understood by them. But then, the teaching profession also has its pros. There are moments in the class when all of us just laugh at very silly things only to lighten the mood and re-energize the environment. There are some students of mine with whom I connect on a very wholesome level, and since, like the students even I am living away from my family and home, such bonds are what keep me going.
Since SLSH is a newly opened branch of SIU, do you have any future expectations or the particular choice of fields where you would like our college to progress?
Yes, I would like the perspective of SLSH towards academics to change more dynamically and seriously. Not that the students here don't take academics seriously, but I would like their knowledge on law subjects to be more comprehensive and almost exhaustive. This would make them more confident and would enable them to stand on the true pillars of law disciplines.
Since you are the faculty in-charge of the Blogger's Club, do you have any special message to deliver to our readers?
The Blogger's Club was formed so that the morals, values, and beliefs of SLSH could be imparted to the outside world. The blog's main idea is to tell the rest of the world how SLSH is unique and what it does for the wholesome development of its students in the field of Law. SLSH aims at getting its students the best possible lifestyle by aiming at providing them excellent facilities, which are very necessary for their over all development.
Last question, is there a particular event or memory which has made a special place in your memory?
Um….let me think. Yes, last semester, the event organized by the Literary and Debate Society of our college, I think it was the Literary Fest was something that created a special place in my memory. The way people showed their creativity on stage through slam poetry, stand up comedy and stories on sensitive matters touched my heart. I went and personally congratulated a few of them. That event inspired me and gave me a different perspective altogether.