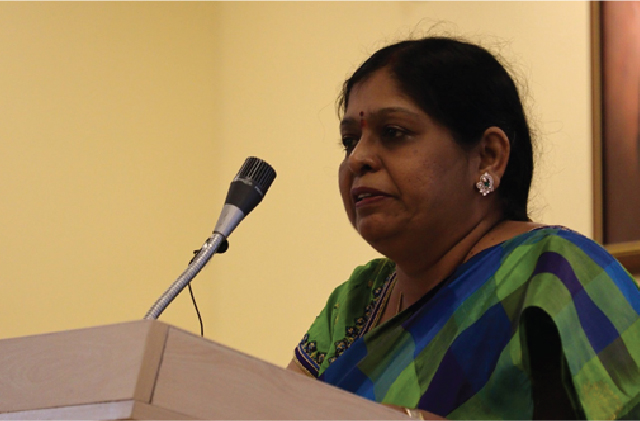 DR. ANURADHA BINNURI
DR. ANURADHA BINNURI
DEPUTY DIRECTOR,
SYMBIOSIS LAW SCHOOL,
HYDERABAD.

Welcome Message
Symbiosis Law School, Hyderabad over the period of six years from its establishment has grown to be an exquisite combination of legal excellence and state-art infrastructure. It believes in the harmonious growth and existence of legal education with the changing times. It has been established to cater to the needs of the young minds pursuing law, who also believe in reformation and re-establishment of legal values. In order to succour their vision, they are provided with highly-skilled and accomplished faculty, research orientation, centres of specialisation, training and placement, moot-court etc,
Given the multi-cultural and multi-lingual backgrounds that the students come from, our law school stresses on the idea of 'Symbiosis' nurtured by Prof. Dr. S. B. Mujumdar, Founder and President – on the principles of vedic thought 'Vasudhaiva Kutumbakam' which means 'World as one Family'. This inclusive thought helped us in embracing the differences and in uniting the aspirations of many.
Students are exposed to a conducive and competitive learning environment where they are encouraged to take part in competitions organized locally and globally. In order for them to experience the vibrance of life, various cultural fests are organized. The campus also introduces them to a harmonious and hygienic environment where they are provided with world-class facilities from the academic infrastructure to the hostel infrastructure.
There is a strong student support system which acts upon the issues the moment they are brought into notice. As a deputy director, my doors are always open to all the students seeking help and support. We personally channelize our support through interactions with the students and make sure of their statuses. We believe that this way of approach would not only instil trust but also credence in the students. We thus thrive to protect and nurture their interests.
It is our pleasure to welcome more and more of these aspirational minds out there, into our Symbiosis family.